Chocolate and Cream Cheese Mug Cake| 5 min recipe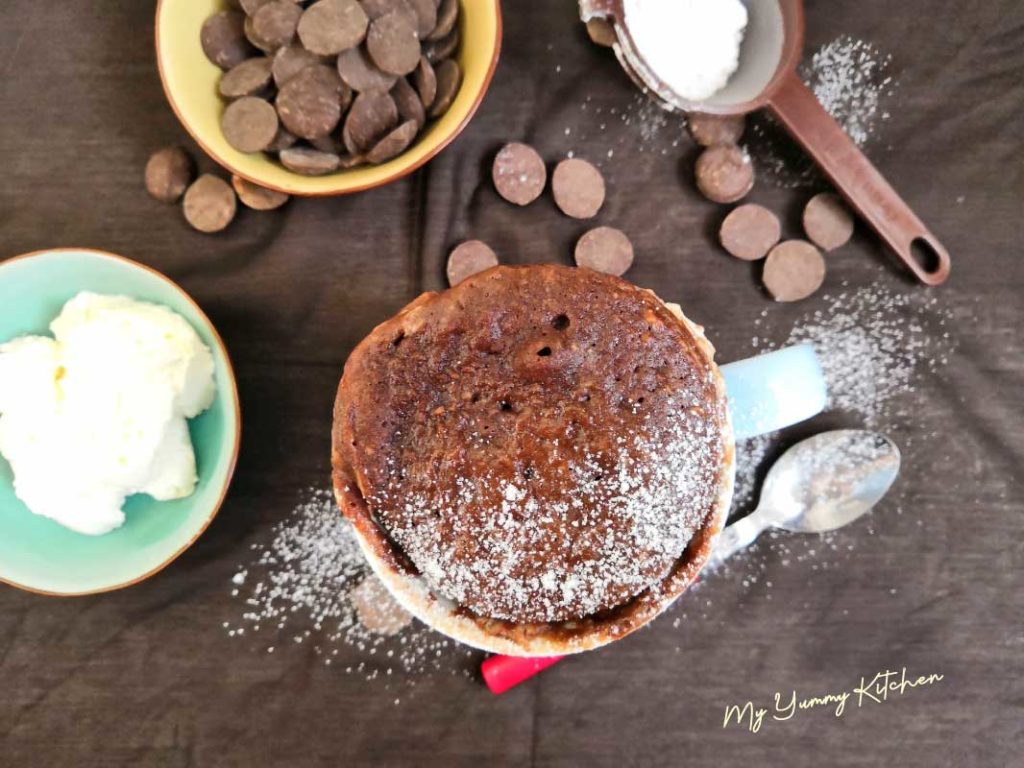 The mug cake really is the perfect solution for solo dessert lovers ! You know what i mean, don't you? They are so easy to make and above all very convenient! When you have a big craving for cake, you don't always want to go and spend an hour in the kitchen and wait 30 minutes for the cake to bake…The solution: the mug cake! All you need is a cup, a few ingredients and a microwave for a record time: not even 7 minutes in the kitchen!
What is a mug cake ?
Ok most of you know what it is, but for those who might not know 🙂 A "mug cake" is, as its name simply says, a "cake in a mug" 🙂 ! In general, it's perfect to succumb to a very strong craving for cake for one person and made in record time in the microwave! The cake is the size of a cup so it will be for one person, the wiser ones will still be able to share it in two!
Chocolate and Cream Cheese
In this recipe, I make a combination of dark chocolate and cream cheese … a real treat ……! For the chocolate, I used 73% of cocoa dark chocolate, but you can use semi-sweet ! For the cream cheese, it doesn't matter what brand, as long as it's cream cheese, it's not important !
Microwave baking
One thing about the baking of your mug cake! In the recipe, I indicate 1 minute and 30 seconds at 800 watts, for a mug cake relatively well cooked inside. If you want something more fondant, you'll have to cook your mugcake a little less! It will depend on your tastes and also on the power of your microwave!
In any case if you've never tried mugcake, go for it, now's the time! Grab your mug and spoon and let's do this !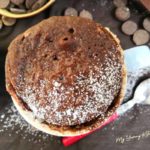 Print Recipe
Chocolate and Cream Cheese Mug Cake
Ingredients
30

g

cream cheese

( 1 oz )

1

tbsp

milk (whole or low-fat)

30

g

unsalted butter

( 1 oz )

30

g

73% of cocoa dark chocolate

( 1 oz )

1

egg

1

tbsp

sugar

4

tbsp

flour

1/2

tsp

baking powder
Instructions
In a small bowl, mix the cream cheese and milk, set aside.

In a mug, melt the butter and chocolate in the microwave for about 40 seconds.

Mix well and let cool for a few minutes.

Then add the egg, sugar, flour and baking powder. Mix well between each ingredient.

Then add the cream cheese/milk mixture without mixing too much.

Finally bake the mug in the microwave for 1 min 30 ( 800 watts ).

Wait for the mug to cool a little bit before tasting!