Easy avocado egg sandwich
Who said that a sandwich can't be healthy and dietetic? What makes your sandwich good for your health is what you put in it! So I suggest you this very healthy club sandwich version with good and delicious ingredients: crunchy, soft and very tasty! Enjoy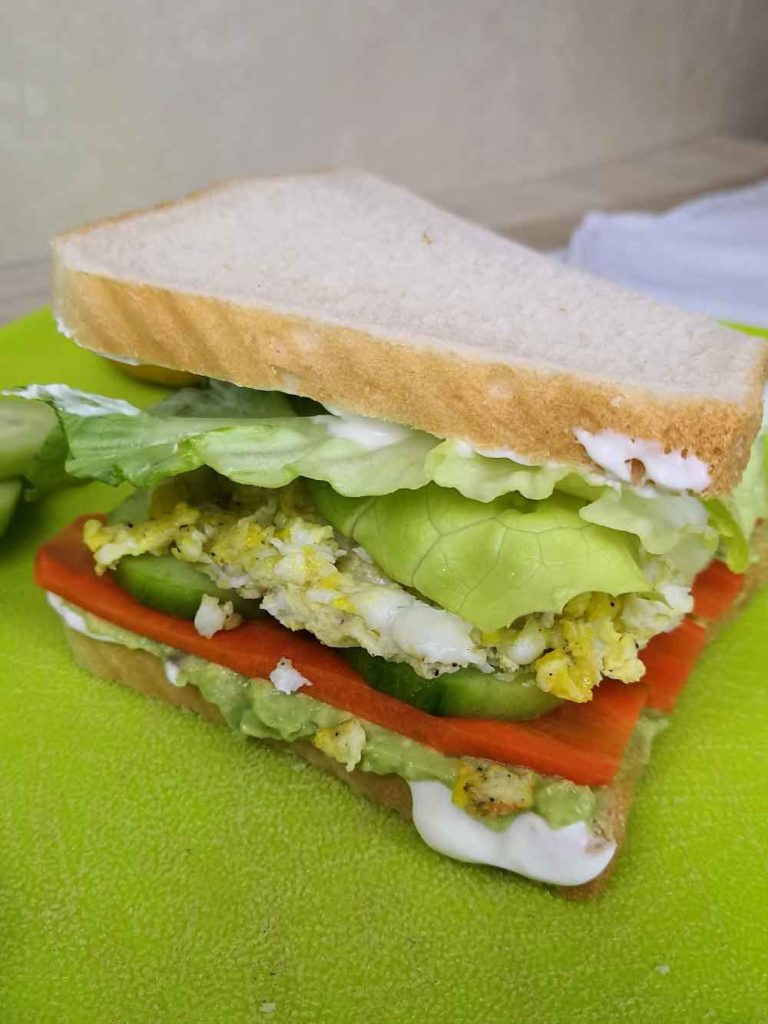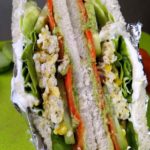 Print Recipe
Easy avocado egg sandwich
Ingredients
2

slices

of soft bread

½

avocado

2

leaves

lettuce

1

scrambled egg

1

small carrot

4

slices

of cucumber

½

lemon

1

plain yoghurt

1

tsp.

vegetable oil

salt

pepper
Instructions
Crush half of an avocado with a drop of lemon juice, salt and pepper. Set aside.

Cook a scrambled egg in a small saucepan with a teaspoon of vegetable oil. Season with salt and pepper. Set aside.

Wash and peel the cucumber and the carrot. Slice 4 thin pieces of cucumber, keep the rest in a cool place. Slice the carrot into thin slices lengthwise. Set aside.

In a bowl, mix the yogurt with some lemon juice, salt and pepper.

Start assembling the sandwich: on a slice of bread, spread the crushed avocado. On the other slice, spread the yoghurt/lemon mixture. Add the scrambled egg, cucumber and carrot slices and the salad leaves on top.

Close the sandwich and cut it in two pieces before you bite!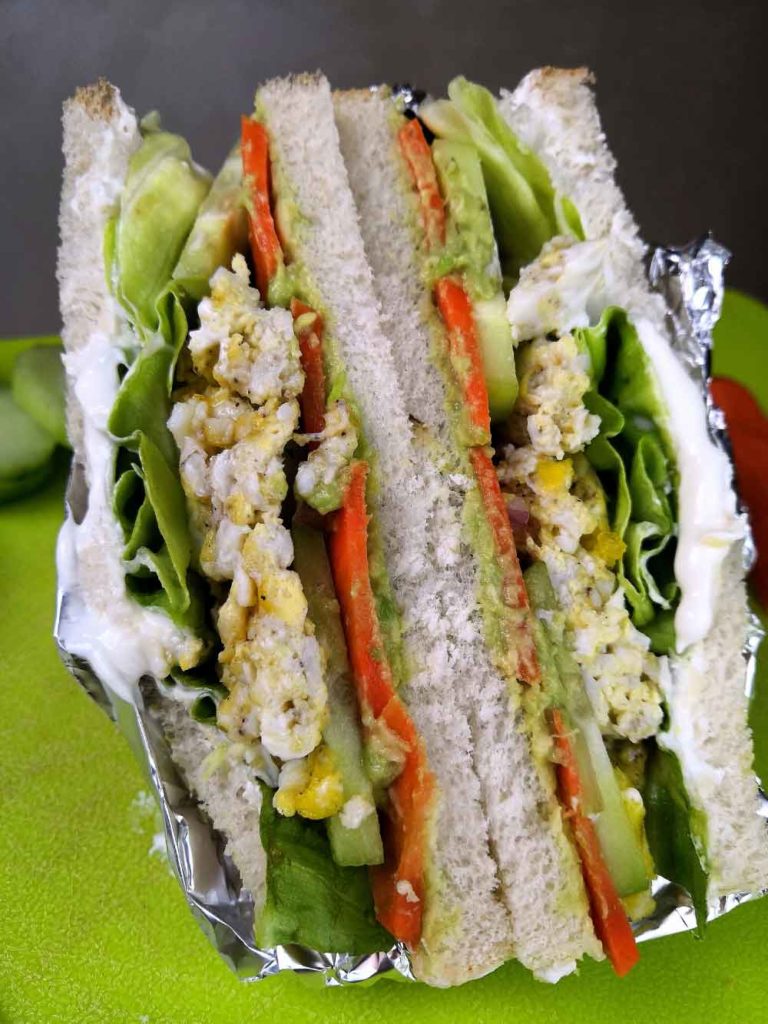 I didn't toasted the bread on purpose because I wanted to keep it fluffy! But it is up to you according to your wish.
It is a very nutritious sandwich and suitable for a vegetarian diet!
The great thing is that you can make it at home and take it with you for lunch if you don't have time… or if you just prefer eating homemade dishes. Simply wrap it well with clingfilm or put it in a suitable container and it is done!
You can make it for your family as well, the kids love homemade colored sandwiches.