Easy Peanut Butter Chicken recipe | 30 min |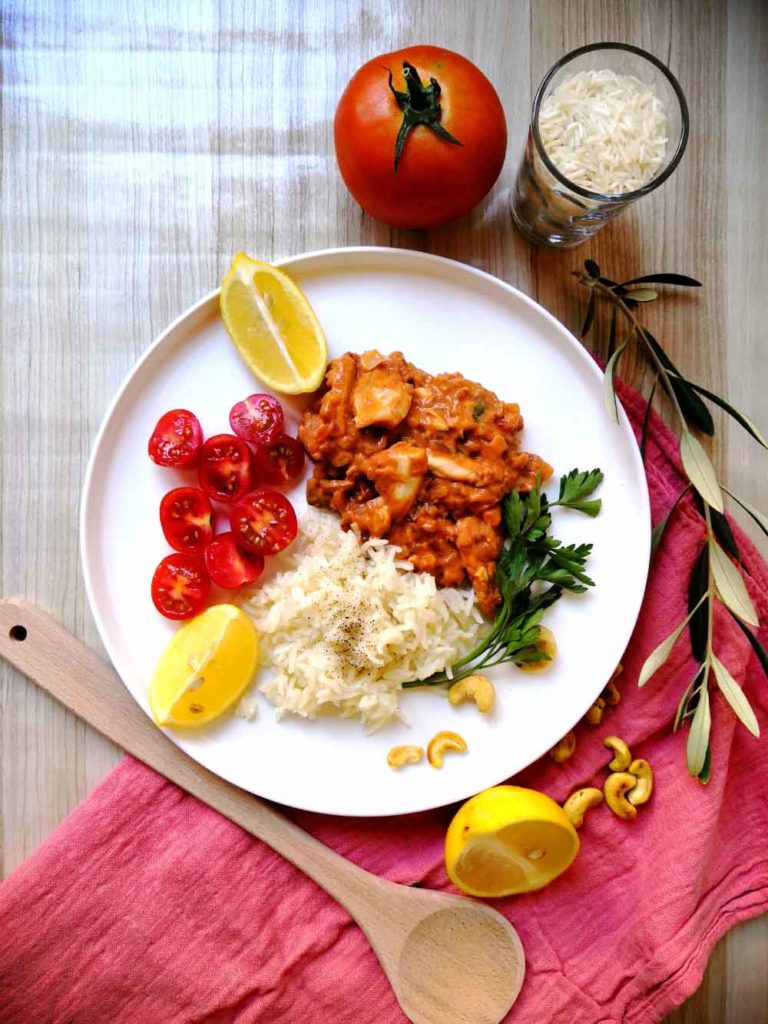 We all know and use peanut butter for breakfast or in different snacks…! But did you know that you could use it in many dishes recipes, and the results are very interesting? So, I suggest you here, a peanut butter chicken and its tomato sauce loaded with flavors, all ready in 30 minutes! A real treat for both adults and children!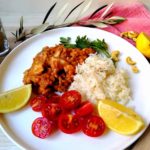 Print Recipe
Easy peanut butter Chicken recipe | 30 min |
Ingredients
2

chicken breasts

100

g

basmati rice

1/2 cup

1 to

mato

4

Cherry tomatoes

1

onion

150

ml

canned tomato sauce

1

tsp.

tomato paste

1

tbsp.

peanut butter

1

tsp.

soy sauce

1

tbsp.

heavy cream

1

clove

of garlic

1/2

lemon

1

small bunch of parsley

1

tbsp.

olive oil

salt, pepper
Instructions
Cook the basmati rice for 15 minutes in a pan of boiling water.

Meanwhile, cut the chicken into small pieces and brown them over an intense heat on a skillet with a drizzle of olive oil.

Over low heat, add the chopped onion, garlic, chopped tomato, tomato sauce, tomato paste, salt and pepper. Mix for 5 minutes

Then, pour in the peanut butter, soy sauce, heavy cream, lemon juice and parsley. Simmer, stirring gently, for 3 minutes.

In a plate, arrange the rice and chicken mixture with its sauce. Add the cherry tomatoes cut in half.

Enjoy your meal!
Once the dish is ready, you can pour the juice of half a lemon over it, it will add a tangy taste that will combine very well with the sweet/salty of the chicken !
I served this chicken meal with tomatoes and Basmati rice, but of course, you can also serve it with many other things such as steamed potatoes, baked broccoli or pan-fried green beans! It's up to you to decide according to your tastes!
By eating a reasonable quantity, this dish is very healthy and dietetic and in addition it is very tasty! It is perfect if you prepare it as part of a diet or just for your pleasure! Be not mistaken, unlike what we may think, peanut butter is excellent for your health! Especially if it's homemade, like in this recipe.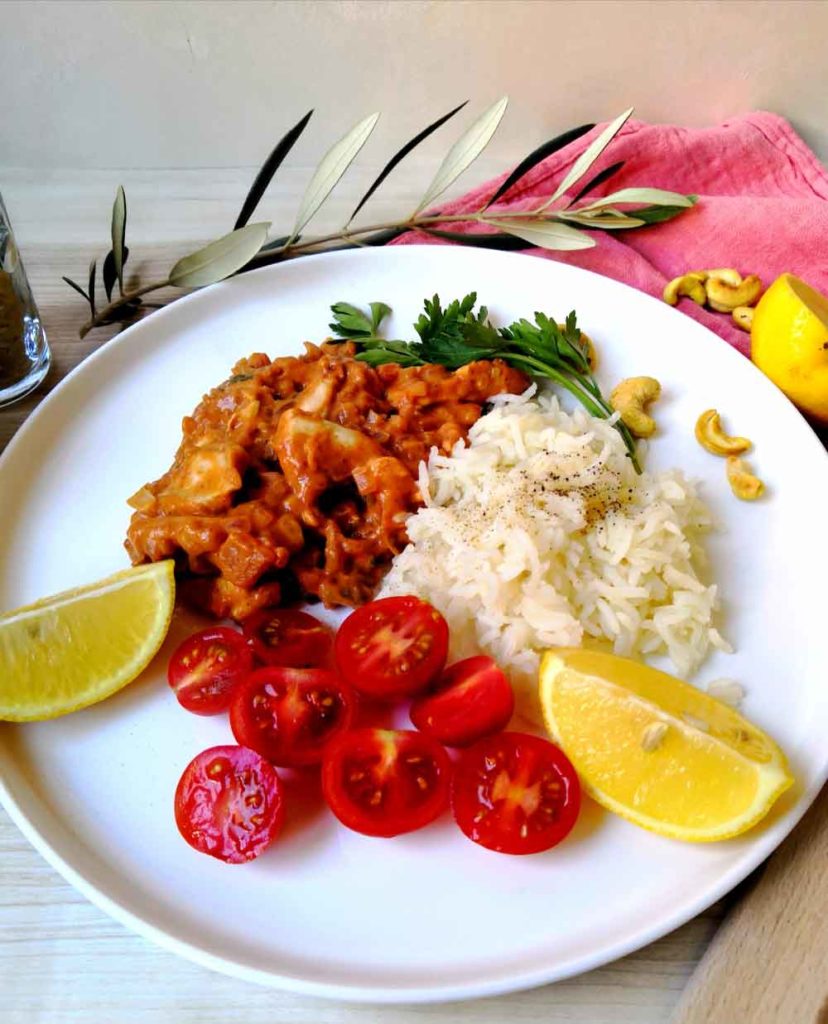 ---