Keto Lemon Mousse (4 ingredients only)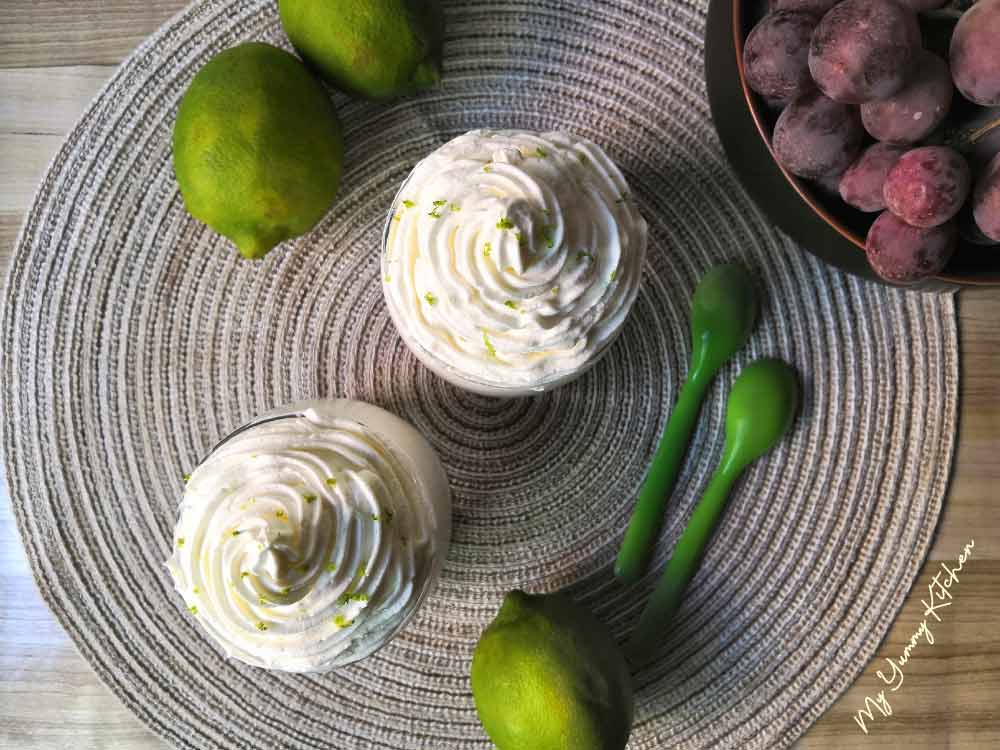 This mousse is an absolute delight… A real dessert, beautiful to the eye and good in the mouth… A real beauty, prepared very quickly with only 4 ingredients, you can't refuse… This smoothness, this sweetness, all spiced up by the slightly acidic taste… It drives you crazy? Go ahead, surrender! This mousse has more than one trick up in its sleeve and you'll want to try it right away!
A few words to describe it…. It is…delicious (yes it's true, but try it and for sure you'll agree with me!), quick and easy to prepare ( only 4 ingredients, no hard work!), keto friendly, LCHF ( Low Carb Hight Fat) and sugar-free … Anyway, it checks a lot of boxes!
For those who follow the ketogenic diet, I know that it is difficult to make good desserts that are both desirable and delicious at the same time. But it's completely possible! All you need is the right recipes and ingredients! If you are looking for more Keto recipes I invite you to have a look at these very popular and delicious recipes: Ketogenic Chocolate Mousse and the Sugar-free Keto Tiramisu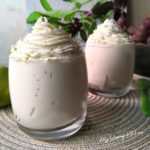 Print Recipe
Lemon Keto Mousse
Ingredients
240

grams

of mascarpone

(8.5 oz)

200

ml

of liquid whipping cream, min 30% fat

1

lemon, juice and zest

2

ml

of liquid sweetener equivalent to 20 grams (0.7 oz) of regular sugar
Instructions
15 minutes before starting the recipe, place the bowl and the whip of the mixer in the freezer with the whipping cream.

In a large bowl, pour in the Mascarpone, the lemon juice, a pinch of zest, and the sweetener. Use a whisk to soften it. Set aside.

Take the whip, the bowl and the cream out of the freezer and start whipping the cream into a whipped cream. This will take between 4 to 5 minutes.

Once the cream has been whipped up, pour it gradually into the mascarpone mixture and mix it well with a whisk so that the mixture become uniform.

Then pour the preparation into 2 large cups or 4 smaller ones. Keep them in a refrigerated place for at least 6 hours.
One of the important ingredients here is the "0 net carbs" sweetener. There are several types available in liquid or powder form. I've used a "0 net carbs" saccharin-based sweetener (Ok! I know the danger of saccharin, but i use it occasionally), but the best known are simply erythritol, monk fruit and stevia! the first two are similar to sugar in every way, except…. they' re not sugar! So it just gives you the taste, without having the sugar inconveniences! You have already understood, thanks to these sweeteners, it is quite possible to make delicious desserts, WITHOUT SUGAR. So it's perfect for the Keto diet! But also for diabetics, or anyone who wants to reduce or stop sugar consumption entirely!
For the amount of sweetener in the recipe, I used 2ml, equivalent to 20 grams (0.7oz) of regular sugar. However, depending on the sweetener you use and the sweetness you want to find, the quantity may not be the same. I advise you to taste your preparation before pouring it into the glasses to make sure you get the taste you want!