Broccoli and Coconut Oil Chicken
This is the perfect healthy and delicious dish ! Chicken is a low-fat, protein-rich meat. Broccoli is low calorie vegetable and full of vitamins, minerals and fibres. Lastly, coconut oil is one of the best good healthy fat that adds an exotic taste. This vegetable oil has a very strong stability even after cooking at high temperature, unlike its cousins, olive oil for example. We then preserve all its nutritional values ! It's really an oil to have in your kitchen cupboards!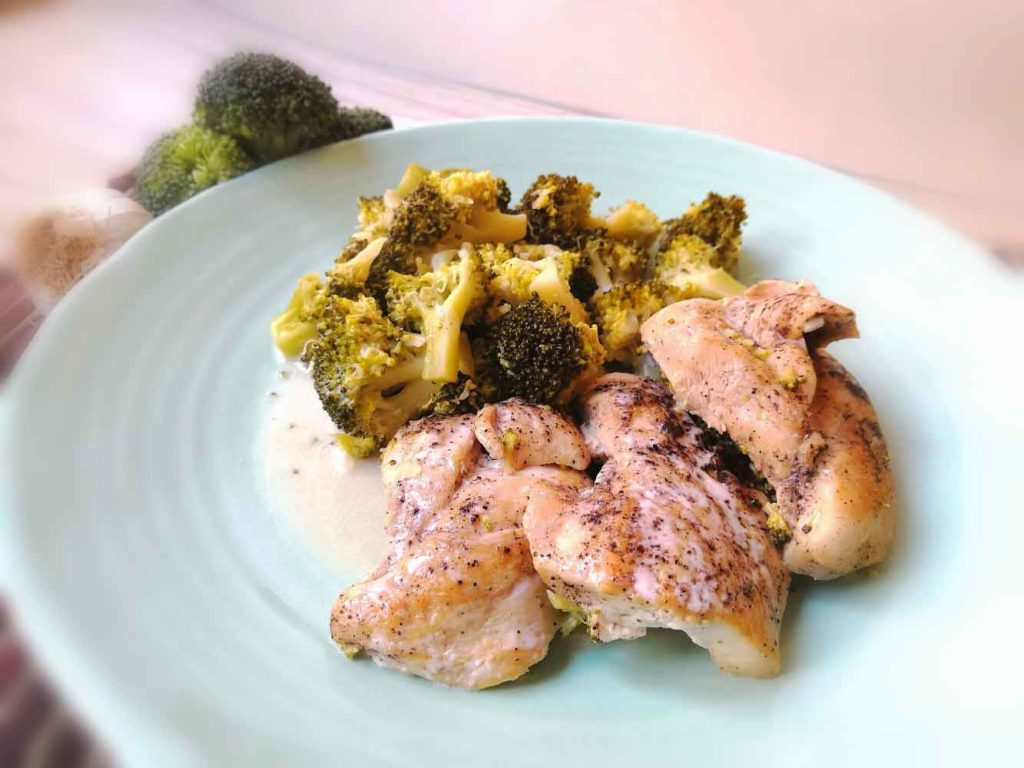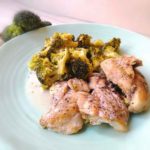 Print Recipe
Broccoli and Coconut Oil Chicken
Ingredients
2

chicken breasts

1

broccoli

2

tsp

coconut oil, separated

240

ml

chicken broth

( 1 cup )

100

ml

Half and half

( les than 1/2 cup )

½

lemon

2

cloves of

garlic

cut in small pieces

1

tsp

oregano powder

salt, pepper
Instructions
Wash and cut the broccoli into small florets, set aside.

Cut the chicken breasts into pieces. In a skillet, add a teaspoon of coconut oil over medium-high heat, then add the chicken, salt and pepper. Brown the chicken nicely then remove it from the pan.

In the same pan, add again a teaspoon of coconut oil, then add the broccoli florets and the garlic cloves previously cut into small pieces. Sauté for a few minutes, then lower the heat and wait for the pan to reduce in temperature.

Then gently add the chicken broth, half and half, juice of half a lemon, oregano, salt and pepper. Cover until broccoli is cooked (7-10 min)

After cooking, add the chicken pieces to soak in the sauce. 

When everything is well combined, your dish is ready !
It is a perfect dish for lunch or dinner!
This recipe is very well adapted if you want to be careful with your figure. Plus, if you replace chicken broth with water and spices, it will be a perfect meal for the Keto diet, since it contains very low carbs (from broccoli and the cream)!
You can reduce broccoli cooking as much as possible, to keep it crunchy. It preserves all the benefits of broccoli and is better for your health!